GST CENTRE® - ASSOCIATE MODEL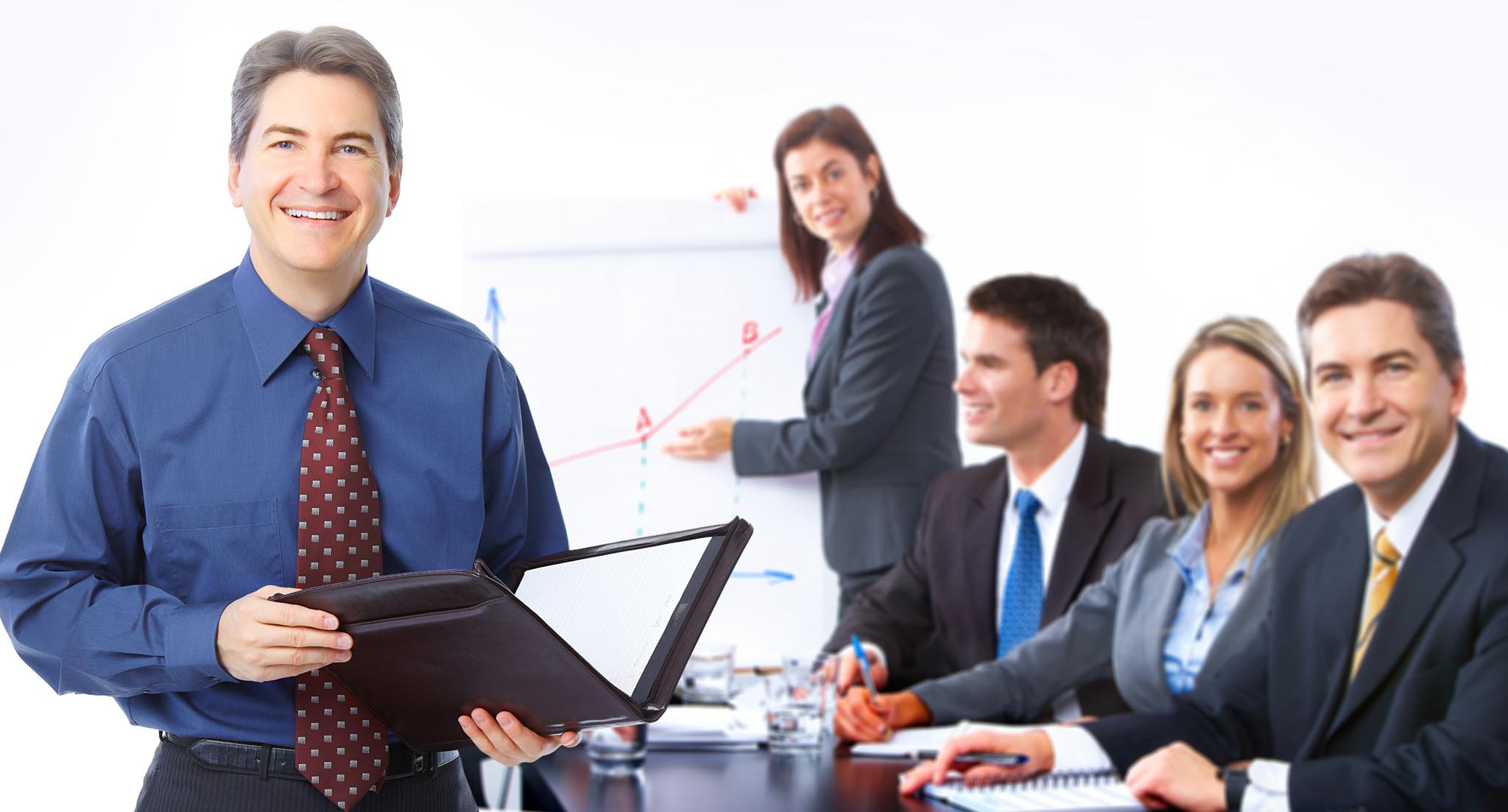 GST CENTRE ® - ASSOCIATE MODEL is suitable for Educational Institutions and Professional Coaching Centres. They can conduct GST Courses and award Certification from National Council for Technology & Training, New Delhi to students.
Eligibility
• Educational Institutions
• CA / Professional Courses Coaching Centres
• Other Training Centres
Support to Associate
• Training for Trainers
• Marketing Strategy
• Promotional Materials
• Branding Support
• Digital Marketing
• Forwarding Enquiries
Courses that can be conducted
1. GST Beginner Course
2. Diploma in GST TM
3. GST in Business Management
4. GST Returns
5. GST in Tally.ERP 9
Deliverables to Students from GST CENTRE®
1. Welcome Kit
2. Study Materials for Students
3. E-Learning Tutorials for Students
4. SIMTAX - Simulation Software for learning Tax
5. Online Exam
6. Certificate from National Council for Technology & Training, New Delhi.
7. Certificate from GST CENTRE ®approved by Ministry of Skill Development and Entrepreneurship, Govt. of India
8. Placement Assistance
GST CENTRE® - PRO-ADVISOR MODEL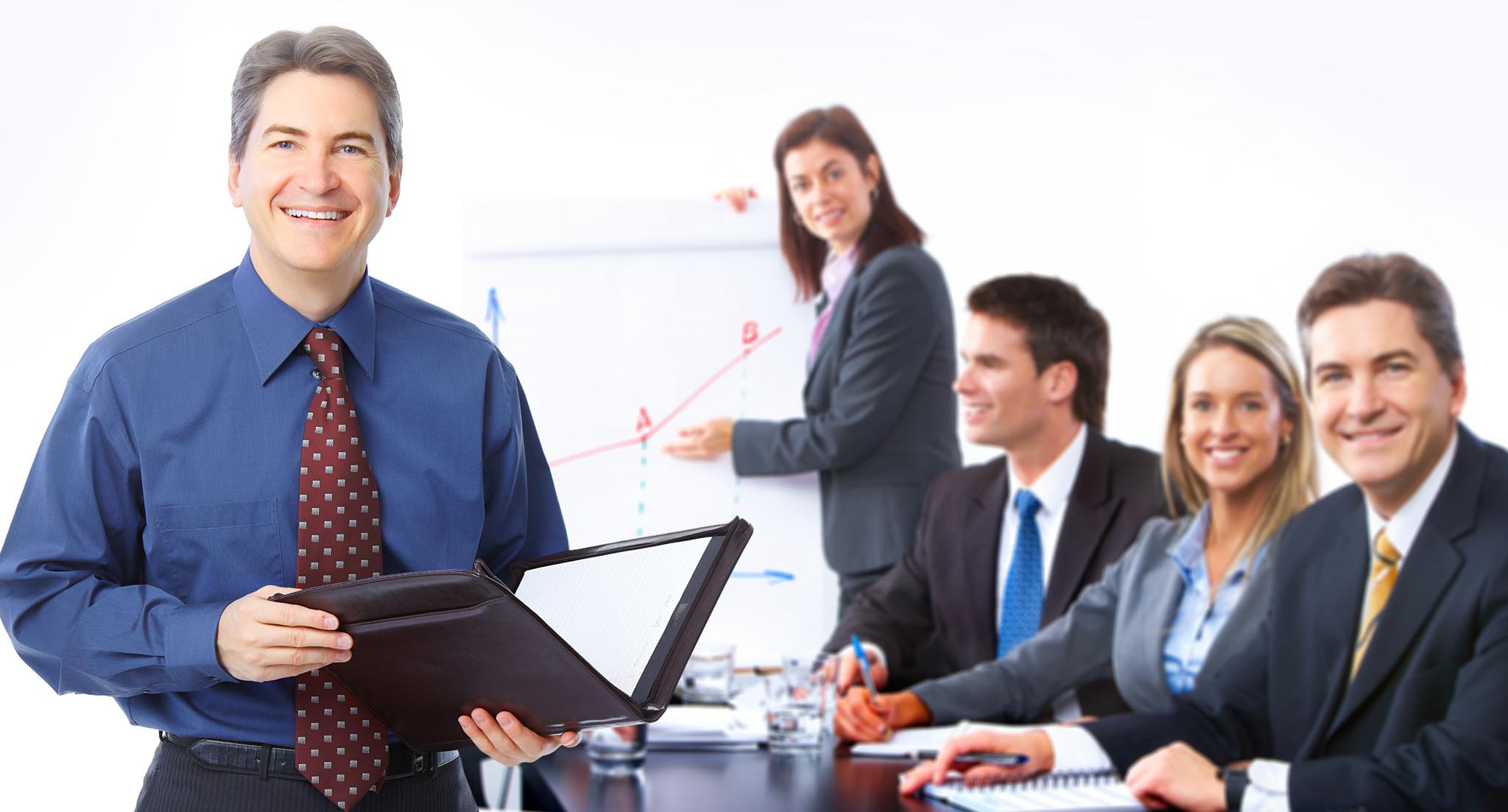 GST CENTRE ® - PRO-ADVISOR MODEL
is suitable for Individual Trainers.
Eligibility
• Graduates / Post Graduates in Commerce
• Chartered Accountants / Cost Accountants / Company Secretaries
• Semi-qualified Professionals
They need to undergo Trainers Training to understand the Course Syllabus, Training Methodology, Study Materials, Exam Procedures and Certification. The Course Fee is Rs. 5,990/-. For more details plz visit www.accounts.academy
Support to Pro-Advisor
• Training the Trainer
• Certification from National Council for Technology & Training, New Delhi.
Opportunities
• Training Centres
• Educational Institutions TM
• Corporate Training
• Public Workshops/ Seminars.
Remuneration
There is a standard remuneration based on the qualification and experience of the Person. Estimated income may be between 3,00,000/- to 5,00,000/- per annum.
It is based on number of assignments and hours spent.
Note – please send the link to the video, not the actual video file due to email file size restrictions. Please don't worry too much about quality – if you are busy, a bit of footage on your mobile will do! We will be in touch if you are through to the next stage, which will be either a phone or face-to-face interview. Note – we will not be accepting any applications without a video link.
For more details plz send a Whatsapp message to +91 9809 999 333
Know more about the benefits of becoming a GST CENTRE
®
- Pro-Advisor.
1. Rewarding Career
You will help people realize their dreams by fulfilling their educational needs. The difference you make to their lives is more rewarding and satisfying than you could ever imagine.
2. A Successful Team
By joining us, you will be a part of the country's finest team of Edupreneur. We have Dedicated Sales Team and Training Team to provide you full support. With our support you can explore your area.
3. Attractive Remuneration
We offer one of the best remuneration systems in the industry that not only takes care of your current earnings, but also guarantees an earnings for the future. What's more, you can set your own income targets with a potential to earn as much as you want for the rest of your life.
4. Independence
As a Pro-Advisor, you will be a true entrepreneur. You have the freedom to be your own boss: work for yourself, choose your own clients and make your own money. All of this, without your having to make any initial capital investment.
5. World-Class Training
We provide you with the best-in-class training systems, since that is what differentiates our Trainers from the rest. Even if you don't have previous experience in networking, our multi-dimensional training programme conducted by our qualified in-house training personnel, will make you a specialist in Training and Networking.
6. Commitment To CareerPro-Advisor System
Our commitment to the Career Pro-Advisor System means that, we support you and your efforts not just today, but at every stage of your business. We believe in encouraging our Pro-Advisors strive towards the highest levels of success, throughout their careers. In fact, depending on your performance, we also offer a management career option with the company.
7. Infrastructure Support
We have invested in creating a state-of-the-art infrastructure at each of our Branch Offices. You will have access to the necessary tools, technology and people support that will enable you to build a profitable long-term business.
8. Full Range Of Courses And Certificates
You can offer your learners various courses to help them meet all their educational goals. In order to give you a greater competitive edge, we are also continuously working on newer and more career oriented courses.
9. Sales And Marketing Support
We support our Agents with innovative sales and marketing tools. The Sales, Promotions and Marketing collaterals that we provide will help you take your business to new heights.
10. Financial Strength
GST CENTRE ® offers you and your customer unmatched financial strength and solidity
1. Can you plz give me an introduction about GST CENTRE ®?
Topmans Education And Career Horizons Pvt. Ltd. is a company registered under the Ministry of Corporate Affairs. It was started in 2010 as a small Training Institute and then became a Private Limited Company in 2012. For last several years the group is into Education with a mission "Creating Best Accountants".

The company is approved by the Ministry of Skill Development & Entrepreneurship, Govt. of India and also ISO 9001:2015 Certified.
GST CENTRE ® was started in 2016 from a humble idea 'Where India learns GST'. It soon reached to more than 20 states of India with more than 120 Centres.
2. Who are the key persons of GST CENTRE ®?

The key persons of GST CENTRE ® are mainly Chartered Accountants and Industry Experts who are handling important departments. Plz see the key persons by clicking the below link.
3. Are there any Regional Developer / Head in my state?

Yes, we have Regional Developer in the following Cities of India i.e. Delhi, Bengaluru, Hyderabad, Kolkata, Bhubaneswar, Mumbai, Udaipur, Lucknow, Ludhiana, Guwahati and Kochi.
4. How many Centres do you have?

GST CENTRE ® is spread across India with more than hundred partners catering to skilling and employability needs of the youth. We are present in all states of India with more than 120 Centres. You can search nearest centre in the website.
5. Do you guarantee Job Placement?

Our institute intends to mainstream the youth into the formal organized job market through market driven skill development initiatives and placement mechanism. We guarantee Job Placement for D-CAT ® Course passed students. This is a course which includes everything an Accountant should learn to get a job. We assure Placement Guarantee to Students who pass this exam though our placement department.
6. From where I can get details about the Courses?

We have various courses suitable to Accountants. With its motto 'Creating Best Accountants', we have developed courses with a Clear syllabus, Study Materials, Globally Recognized Certifications etc. You can get more details about Courses at the below link.
7. What do you mean by a Franchisee?

A Franchisee of GST CENTRE ® is an approved Training Centre where all courses are delivered to students. Certified Trainer will be taking the Course with Study Materials and they will conduct the Exam also. Certificate will be issued to successful students from the Head Office and Placement Assistance also will be done. For D-CAT course, placement guarantee is offered.
8. Will I get an exclusive area for my Franchisee?
The FRANCHISEE will be allotted with an exclusive location / area where they can do the marketing and promotion activities. The exclusive area is decided based on the Guidelines and depending upon the parameters such as Tier-I, Tier-II and Tier-III cities. No other Franchisee can be appointed by the FRANCHISER in that area unless the performance of the FRANCHISEE is not up to the expectation or there is a breach of contract due to which the FRANCHISEE is suspended or terminated.
9. What to do for applying for a Franchise?
If you are interested to take a Franchise, plz submit Online Application Form at "Partner Enquiry" in the Home Page of www.gstcentre.in
10. What is the cost for Franchisee?
The Cost for Franchisee is affordable to you. License Fees is Rs. 50,000/- only.
11. Is there any renewal fees?
Renewal Fees is not applicable every year unless the performance of the FRANCHISEE is not up to the expectation of the FRANCHISER and FRANCHISEE willing to renew the franchise.
12. Is there any renewal fees?
Renewal Fees is not applicable every year unless the performance of the FRANCHISEE is not up to the expectation of the FRANCHISER and FRANCHISEE willing to renew the franchise.
13. How many Staff I need to take?
You should have a Marketing Staff and Two Trainers. As number of students and business grows you can take more staff.
14. How much income I can expect from this project?
You can very well earn minimum 25 lakhs per annum and our Marketing Team and strategies will help you to earn more. We believe that we will be successful only when you succeed. Your success is our Success.
15. What about the infrastructure required at the Training Centre?
The following points can be ensured regarding location and infrastructure requirements. • Franchise should be kept in the main road. •Franchise can be accessed from bus stops (maximum 500 meters) •Franchise should have minimum 750 – 1,000 Sq. Ft. carpet area. •Franchise Parking space for 2 cars and students two wheelers (minimum 10 two wheelers) •Franchises can be kept inside shopping malls or nearby shopping malls. Infrastructure requirements • Training Centre should have class room and a Computer Lab. • Classroom with 20 seats. • Computer Lab should have at least 5 to 10 Laptops. • Projector, Printer and other facilities should be available. • High speed internet connection should be available.
16. Who are the targeted Customers?
The targeted customer segment include… • B-com and M-com Students •BBA and MBA Students •CA, CS, CMA Students •Working Accountants and other employees •Govt. Officials •Business Owners •Entrepreneurs •10+2 Students •Persons looking for Job Abroad
17. What will be expected domains for Students?
The following will be the main domains for the Students. •Accountants •Finance Executives •Audit Executives •Finance Managers •Accounts Managers •Chief Financial Officers •Controllers •Financial Analyst •Compliance Officer •Internal Auditor •Budget Manager •Payroll Manager •Tax Specialist
18. What will be the benefits or Advantages for Students?
The following will be the main benefits for Students for learning… • Face to Face Training in Centres • Simplified Study Materials • Online Video Tutorials • Live Online Classes from Experts • Seminar, Workshop support on request • 100% Employment oriented Courses • Printed Study Materials • Well structures Syllabus • Industrial Visits • Free / Trial software for Hands on experience • Globally Recognized Certificates • Online Feedback form • Updating the Course Contents periodically And for their Job Placement or Self Employment the following advantages are available. • Online Certificate Verification • Personality Development Programmes • Mock Interviews • Video Resume • Internships • Option for Self Employment • Customer Care Division • Participation in Skill Competitions • Self-Employment Programmes • Recruitment by TEACH Group.
19. What is the benefit of joining with a Brand like GST CENTRE®?
There are various advantages for going along with a brand. With the opportunity to use the GST CENTRE ® brand name which has an All India presence the benefits will be enormous. • The benefit of using a Brand Name which has all India presence and reputation among the Corporates • Placement Portal by which we guarantee placement to students • Training your Trainer and Marketing Team • Regional Developers who can guide you • National and Regional Marketing Support. • Software to ease administration • Courses with well-designed Study Materials • Globally Recognized Certification from various Bodies. • Trademarks and Copyrights i.e. Only Institute authorized in India to promote Diploma in GST TM and Diploma in GCC VAT TM
20. Do I need to appoint Employees?
The FRANCHISEE should employ staff and trainer as may be necessary from time to time for the said training centre. Necessary Training and Guidance to such employees will be done by GST CENTRE ®.
21. Are there any standards for furnishing / layout?
Yes. But we take care not to spend more amounts for infrastructure. Necessary infrastructure should be made in the Training Centre suitable for a good training. Relevant designs for Interiors, Exterior Boards, Furniture, Layout etc. will be provided and it should be strictly complied.
22. Can I provide training in any other location?
Franchisee has the right to conduct Training only in the Training Centre and shall not open any centre or conduct Training at any other place without the written consent. However you can conduct Training in Educational Institutions in compliance with the Guidelines.
23. When I can start Training in Centre?
Franchisee can start admission of students only after training, exam and certification of Trainer appointed in the Centre. The Trainer should be appointed by the Franchisee and necessary training and guidance of such trainer will be done by the FRANCHISER. Guidelines of R&D Department should be complied with in this regard.
24. Is there any charge for training the Trainers?
Training is given to employees appointed by the Franchisee. As it is also a Certification course, there is a charge for training the employees which should be paid by the concerned employee. But it will be provided at a discount. For starting Certification Courses provided by Third Parties with whom the Company has signed an agreement, Training, Exam and Certification on behalf of such third parties may be mandatory and additional cost may incur by the Employee.
Proper agreement should be signed by the Franchisee and Employee with a minimum guaranteed employment period of six months.
25. What is the sharing of Income between Franchisee and Company?
The sharing of the Course between Franchisee and Company is at 80:20 ratio. In case of any certification course provided by a Third Party the FRANCHISER can charge additional amount including the amount to be paid to such third parties or can sell the Course Kit at a fixed price. The Company will provide the below facilities to students. • Study Materials • Welcome Kit • E-Learning / Continuous Updates • Live Webinars / Videoconference from Experts. • Exam & Certificates • Placement Assistance • Placement Guarantee in case of D-CAT Course These all costs are included in the share mentioned above.
26. Whether I can offer discounts to Students?
The Franchisee has to follow the course fee structure given by the Company for maintaining a uniform rate across the region. The Franchisee has no right to change / alter the course or course fee of GST CENTRE® without the written consent from the Company. Meanwhile Company will be promoting the Courses with Discount Schemes etc. which will benefit the Students and Centres.
27. Will I get necessary software for training students?
The Company will provide Educational / Trial Software for conducting various practical courses. Necessary guidelines should be followed for installing, updating and running such software.
28. Can I collect excess fees/ charges?
Franchisee should not collect any excess fees over and above the fees as listed and communicated by the Franchiser through any online / written mode. However the Franchisee can collect tax if applicable to them. Receipt should be issued for collecting fees from the students.
29. Do we have software for administration of Centre / Students?
Yes, we have various software for managing the operations. The FRANCHISER will maintain various software for Franchisee through which administration of students and training and placements are managed. FRANCHISEE should use these software carefully for the purpose for which they are instructed to be used. • Franchise Management Software (FMS) • Learning Management System (LMS) • Exam Management Software (EMS) • Placement Management Software (PMS) etc.
30. Can we issue any other Study Materials or supplementary notes?
The Franchisee shall be liable to use the courseware supplied by the FRANCHISER and shall not venture with other courseware or print the same. However if any changes are required, they can inform the R&D Department so that this will benefit all Franchisees and Students.
31. Do we have a proper strategy for marketing?
Yes. The main advantage of joining with a Brand is that you will be benefitted by the goodwill of the Brand and you will get full support in Training and Marketing. We have a very clear and proven marketing strategy through which you can explore the market and bring more students to the Training Centre. Our Regional Business Developer will guide you in the same.
The Franchisee has to strictly comply with Marketing and Promotional Guidelines of the Company. Franchisee is allowed to do digital marketing by its own to promote the brand and to admit more students. Franchisee is not allowed to make a separate website by the Franchisee.
32. Will we get Training in Counselling also?
Yes. We will provide training and arrange facilities for Counselling students. Counselling should be provided to prospective Students listing out all advantages of GST CENTRE ®. Franchisee should not misguide them with false information or promises or in a way to tamper the goodwill of the brand.
33. Will I get promotional materials and marketing collaterals?
The Promotional Materials or Marketing collaterals will be provided from the company on a nominal cost and there should not be any alteration, re-production etc. without the approval from the company. Such Materials required should be ordered through Software maintained.
34. Can we conduct Seminars in Educational Institutions?
Yes, you can conduct Seminars which extend to 2 hours in Educational Institutions without any collection of fees from students. If any certificate is to be provided any fee as mentioned in the Guidelines of the company should be collected and Certificate with co-branding of such Educational Institution can be provided with the permission from the Company. Necessary Guidelines in this aspect should be strictly followed with regard to Seminars, Workshops or Training Programs.
35. Will we have to pay any amount for marketing?
The Franchisee shall be liable to participate in all joint Training Programmes, advertisements and publicity matters for the growth of the centre and promotion of the Brand and shall bear the share of expenditure in the aforesaid activities. It will be decided with all Centres in a particular region and the expenses will be shared by all.
36. Can you plz tell about the Certificates to be provided to Students?
Certificates will be issued to Students after appearing for the Exam applicable to particular courses for which they have joined. GST CENTRE ® Merit Certificate will be issued as students on passing the exam without any charges. Necessary Guidelines regarding Exam and Certification should be strictly complied by the Franchisee and its students.
37. Is there any charge for Certificates?
There is no charge for GST CENTRE ® Merit Certificate.
In case of any Certification from Third Parties with whom the company have signed agreement, additional Exam & Certification Charges will be applied and this is collected from such students who opt for such certificates. Such Certificates will be optional.
38. Is there any mechanism to verify the authenticity of Certificates?
The company provides a facility for Franchisee, Students and prospective Employers to verify the authenticity of the certificate in the website www.gstcentre.in
39. Who will issue the Certificates?
The Company will issue individual certificates to the students who are declared successful in the examination from its Registered Office only. The Franchisee has no rights to award any other certificates unless otherwise on a written permission from the company.
40. Can you tell about Placement Mechanism?
The Company has a mission to provide job to each student trained by the Franchisee. We have a Placement Mechanism through which job opportunities will be offered to the Students trained in various places of India or outside India.
The selection and appointment is entirely based on the Recruiters or Employers based on their parameters. However the Company will be continuously offering Job Opportunities and Preparation Programmes to Students till they get placement. Company can also recruit Students as its employees on various requirements related to its projects.
For any other concerns / queries you can always contact with our Call Centre. Just submit the online form "Partner Enquiry"
GST CENTRE ®
is looking for Associate Trainers to top-up our current energetic, hardworking and highly skilled faculty across India for our new vertical. Persons from anywhere in India can apply for this position.

At GST CENTRE ® we deliver best-in-the-world GST training. This ranges from Law, Rules and Procedures and Practical Training which gives Hand-on Training to our learners with our own Learning Management System, Software and other learning tools. We're looking for highly accomplished trainers with a solid background in GST and related subjects.

The following FAQs will help you to better understand regarding our programme. We immediately require 100 Freelance Trainers across India in our First Batch. We will be training, assisting and promoting you throughout the project.
FREQUENTLY ASKED QUESTIONS
1. What is the minimum requirement to become a Trainer?
Person should have a proven track record of providing outstanding training and coaching to individuals and groups in a formal training structure with exposure to different industry sectors in any subject related to Accounts & Finance.
2. What are the various skills and abilities you are looking for in a Trainer?
The Trainer should have the below skills and abilities.
An authentic, natural delivery style.
Professional communication skills including speaking, networking, presenting and writing.
Trainable – not "set in your ways", open to feedback, performance improvement and for us to coach you to become world class.
An interest in helping others, adult learning and education.
Well organized – it makes life a lot easier if trainers are good with their "back office", meaning they have effective systems and respond to calls and emails promptly.
3. What are the main strengths looking in a Trainer?
The Trainer should have the following strengths. If you lack in any of these criterias, our R&D team can train you.
Bachelor's Degree level education.
Happy to travel, sometimes at a moment's notice.
Well-read and educated and evidence of self-development.
Be proficient with video technology including filming, uploading and transferring, Skype coaching, webinars.
Strong knowledge of competitive training company offerings and methodologies.
4. Is it a Full time Job?
No. It's mainly a part time job. Only few days are required for Training based on specific requirements from client. But you have also a chance to become Full Time Trainer later if interested based on performance.
5. How will I get the Training Assignments?
GST CENTRE ®
can allot Training Assignments based on the requirements received from its various clients. At the same time you can also bring clients for which you will be rewarded separately. We will train you how to get clients.
6. How can I learn GST or make my knowledge suitable for Training?
Our R&D Team will help you to become a Great Trainer with full time support. We will first start with an Online Training Programme in GST for one month. And at the end of the Programme, you have to come for a Residential Training Programme which will be conducted in major cities in India. During this Training Programme, we will give important modules on how to become a Good Trainer in GST. We will also introduce you to Learning Management System and Software required for training clients. At the end of both programmes, you will be certified as Trainer after an exam.
SI No.
Training
Duration
Fees
1
Online Course "Diploma in GST - DGST" on GST. Online Course with Study Materials
and Self Examination Questions. Visit www.accounts.academy
Three Months
Rs. 5,990/-
2
Discussion over the Project and Preparation / Orientation (Can take any suitable location & dates) At Bengaluru, Mumbai, Delhi and Kolkata.
2 Days Residential Programme
Nil
3
Certification after Exam and Enrolling.
Online Exam
Nil
7. Whether I will be required to travel to various places?
It is your choice. If we find suitable requirements, we can inform you. Travelling and Stay arrangements should be done by you unless it is otherwise decided by the company.
8. How many days I may need to spend on Training?
It depends on how many Training Programmes you can deliver. You don't want to be a Full Time Trainer. Few days in a month will be good. Won't be relying on us for an income – have a successful income stream already, and Natural is just a "top-up" few days per month. Have 4-6 available days per month. We ask you to let us know your availability quarterly in advance, and we expect you to keep us updated if anything changes.
9. How GST CENTRE ® will help me as a Trainer?
GST CENTRE ®
will give you full support to become a Trainer in GST. It include
a) Learning the Programme.
b) Residential Programme on becoming a Trainer.
c) Certification as GST Trainer.
d) Giving various Training Assignments.
e) Giving Education Tools as Learning Management System, Study Materials, Software and other Tools.
f) Guiding you to get more Training Assignments.
g) Dedicated Relationship Officer.
It comes with a full solution for becoming a GST Trainer.
10. How to apply as a Trainer?
SUBMIT ENQUIRY
To apply the following steps can be taken.
a) Join for Online Course "Diploma in GST - DGST" at
www.accounts.academy
b) Please film a short video (2-3 mins) answering the following: "Why I would be great as a GST Trainer?". Please upload this video and send the link to
gstcentre@gmail.com
including your CV as an attachment. You can also send the video by Whatsapp to +91 9809 999 333.
Note – please send the link to the video, not the actual video file due to email file size restrictions. Please don't worry too much about quality – if you are busy, a bit of footage on your mobile will do! We will be in touch if you are through to the next stage, which will be either a phone or face-to-face interview. Note – we will not be accepting any applications without a video link.